Emerald Glass - Yosemite
1986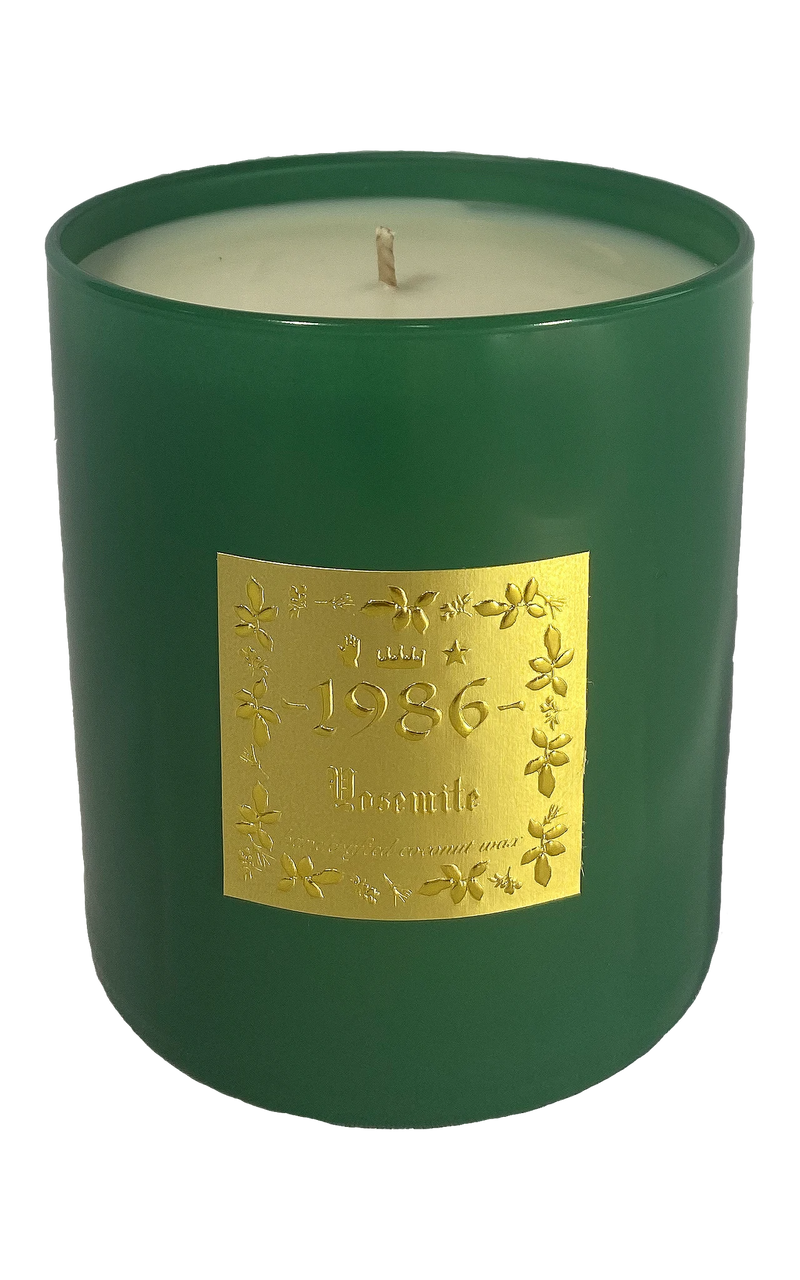 Yosemite is the aroma of butterscotch giant sequoias, and ponderosa pine joined by the purifying waters of Glacier Bay and the calm scent of dusk. 
Fragrance Notes: Alder, Bergamot, Blackcurrant, Bay, Ivy, Tree moss, Musk, Rhubarb, Magnolia, Peony
Yosemite, an October afternoon, hiking through the coniferous forest of ponderosa pine, fig, and enormous sequoia trees. Breathing in new life, looking up at the chestnut skies, she feels alive.  
Burn time: 60 Hours
Dimensions: width 3" height 3.5"
Weight: 1.2lb
Materials: 
hand-painted glass
, coconut wax, essential-oil blend fragrance, cotton wick