White Linen/ Cotton Shirt White
Corridor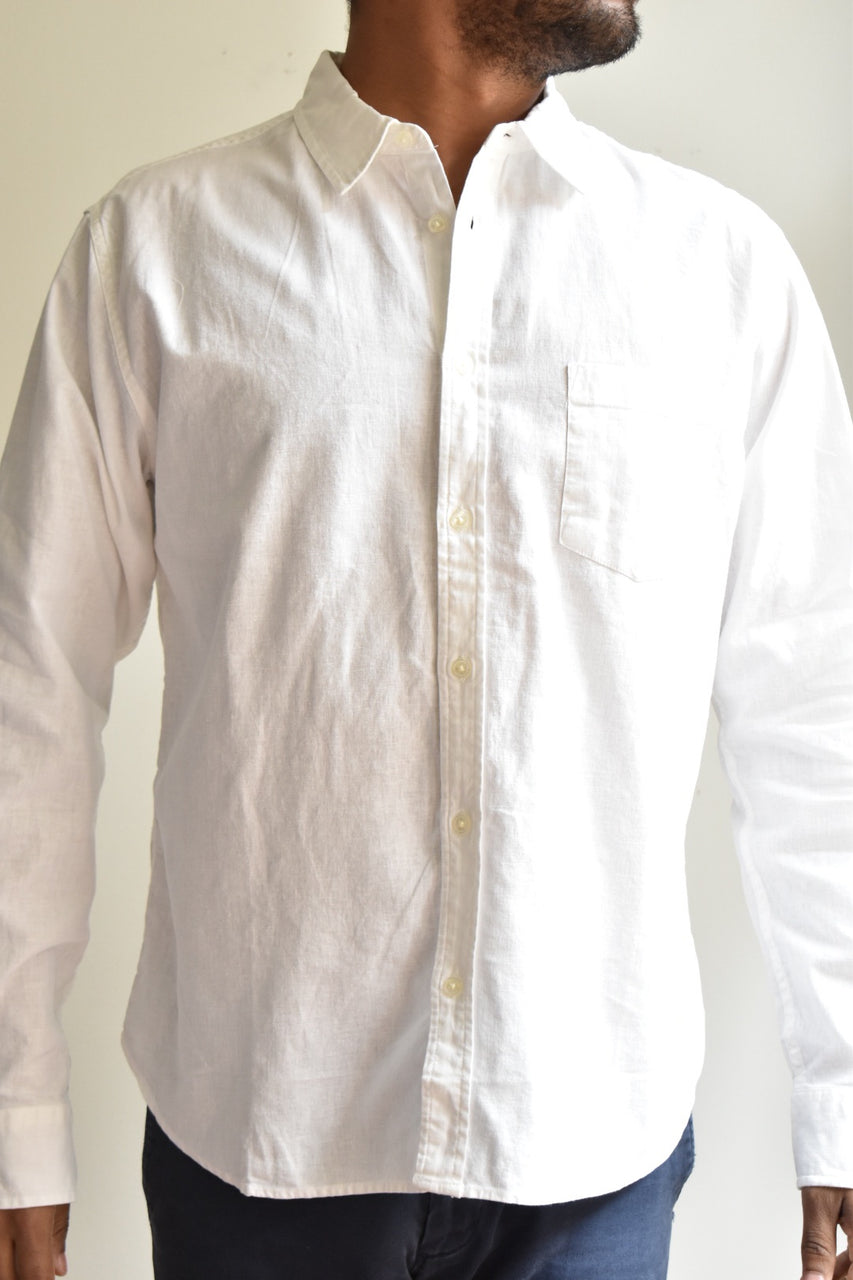 The White Linen Cotton is your wonderful summer linen shirt right out of the bag. We've all had that linen shirt that you hope will one day break down and actually be comfortable, but it never does and you keep the shirt because you love it in concept but you're not willing to wear cardboard all summer so that the shirt can feel nice in October. Let's face it, you're clothing shouldn't be a job unto itself - that's our fucking job, and we need this job - so let us do the work and break down the linen so that you are breezy and sexy from day one. This specifically milled linen-cotton blend gets you the best of both worlds. Washed and soft from the first and lofty enough to become your summer go-to. Clearly this shirt will be best worn with all of your summertime happiness: sand, sun, joy - you know, that sort of thing. The perfect white linen shirt is the thing we all need and forget that we don't have in our closet. We don't usually focus on staples (usually just the fringe stuff to make you prick up), but this is one of those that is really hard to find. 
Linen Cotton Blend

Enzyme Washed for softness

Preshrunk

Made responsibly in India
Fabric Milling: This fabric was designed by and milled exclusively for Corridor

Responsibility: What does responsibility mean? People talk a lot about transparency and sustainability. I think the sum is responsibility. For Corridor, this means that we actually work in the factory with the tailors every season to create the garments and ensure the workshops are environmentally certified (ISO 9001) and socially accountable (SA 8000). You can feel good knowing where and how the garment was made.