Nugget Bracelet with Frosted Aventurine and Black Rhodium Plated Sterling Silver
Tateossian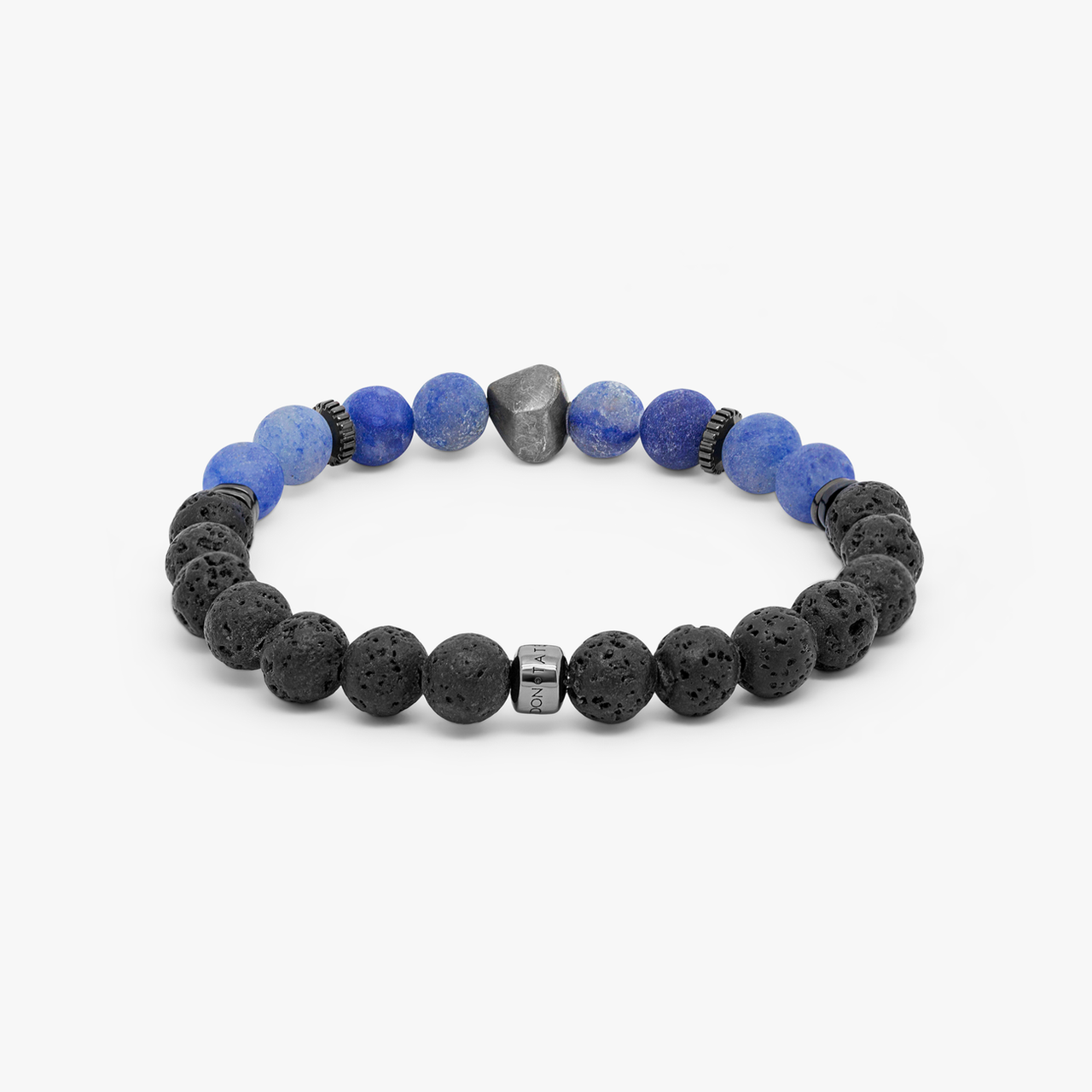 Frosted blue Aventurine and raw volcanic lava beads create a unique blend of semi-precious stones. Finished with a series of black rhodium plated sterling silver detailing, crafted and carved uniquely by hand in our Imperial Wharf, central London workshop. This closed elastic bracelet extends seamlessly over your hand. Leave your wrist decorated with our unique stone beads. The colour and natural formation of our gemstones differs from one another due to natural variation, making each piece truly one of a kind.
Material: Black rhodium plated sterling silver with lava bead elements.

Stone: Aventurine is a variety of translucent quartz with abundant small plate- or flake-shaped inclusions. Light entering the quartz strikes these inclusions and reflects from them producing a sparkly appearance known as 'aventurescence'. Aventurine is said to have the capacity to calm a troubled mind and brings tranquillity.
medium (17.5cm)