Bixby - Polished Clear Pink
Caddis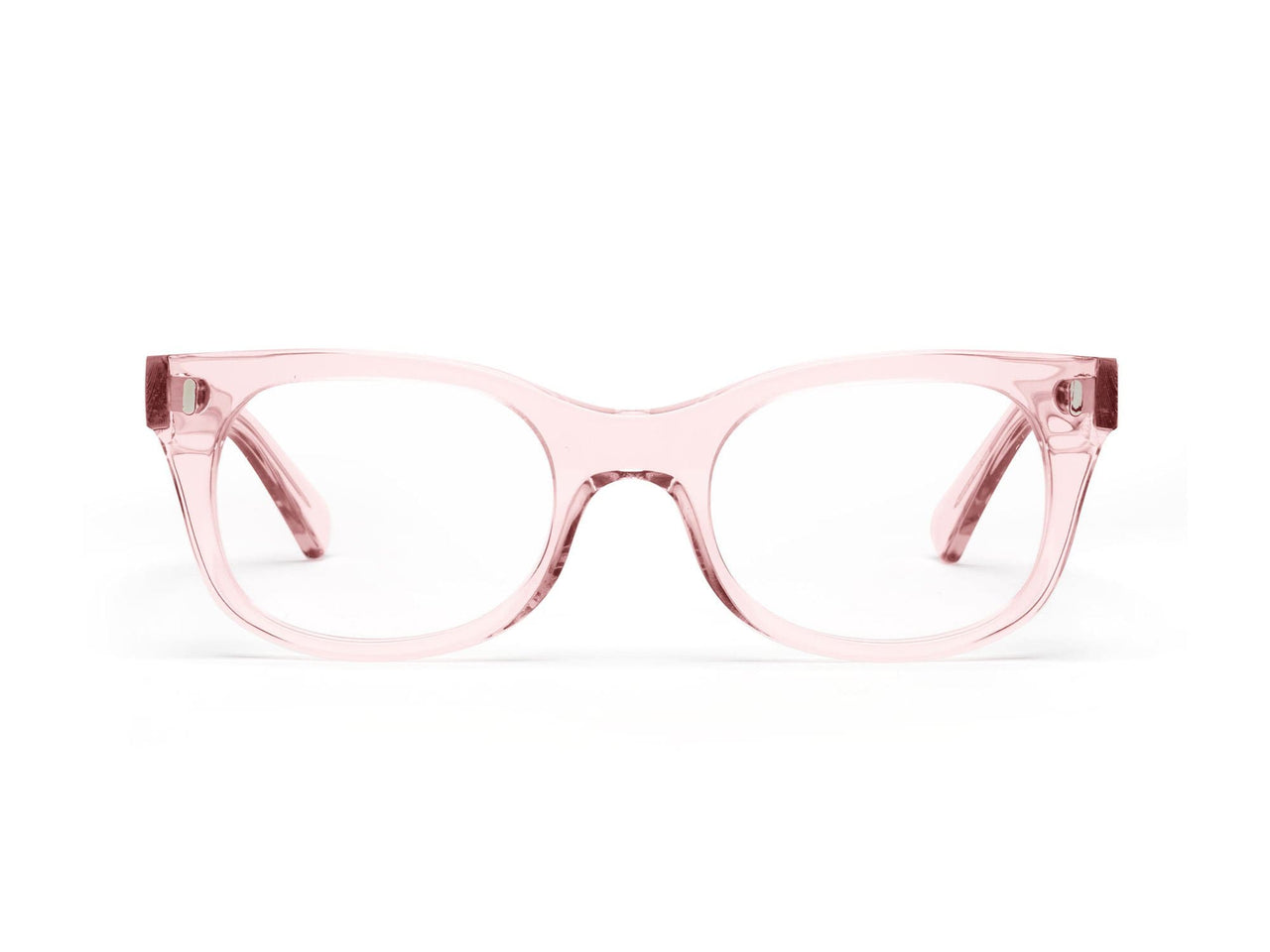 MEASUREMENTS
CADDIS EYE APPLIANCES ARE BUILT BETTER
Optical grade CR39 lens.
Superior hard coat for anti scratch durability.
Anti-reflective coatings to mitigate reflections and glare.
Super hydro-phobic and oleo-phobic coatings for anti smudge.
Handcrafted acetate designs utilizing state of the art CNC and finishing for fit, function, and durability. Bixby is the bold statement that we condensed into a smaller package. We received feedback from some of you saying that not all 100% of Age Awesome-ers could run with the Miklos, but you loved the style. We went back to the lab, created a design with the same DNA as the Miklos, yet still it's own animal, and designed for slightly smaller faces. Meet Bixby.
All Caddis readers block blue light. Our included HEV coating blocks harmful high energy light screens emit. We're pro cool shit you're doing on your screens. We're anti eye strain, headaches & disrupted sleep. Block. Blue. Light. Now.