Icosahedron Emerald Bracelet in Hematite with Sterling Silver
Tateossian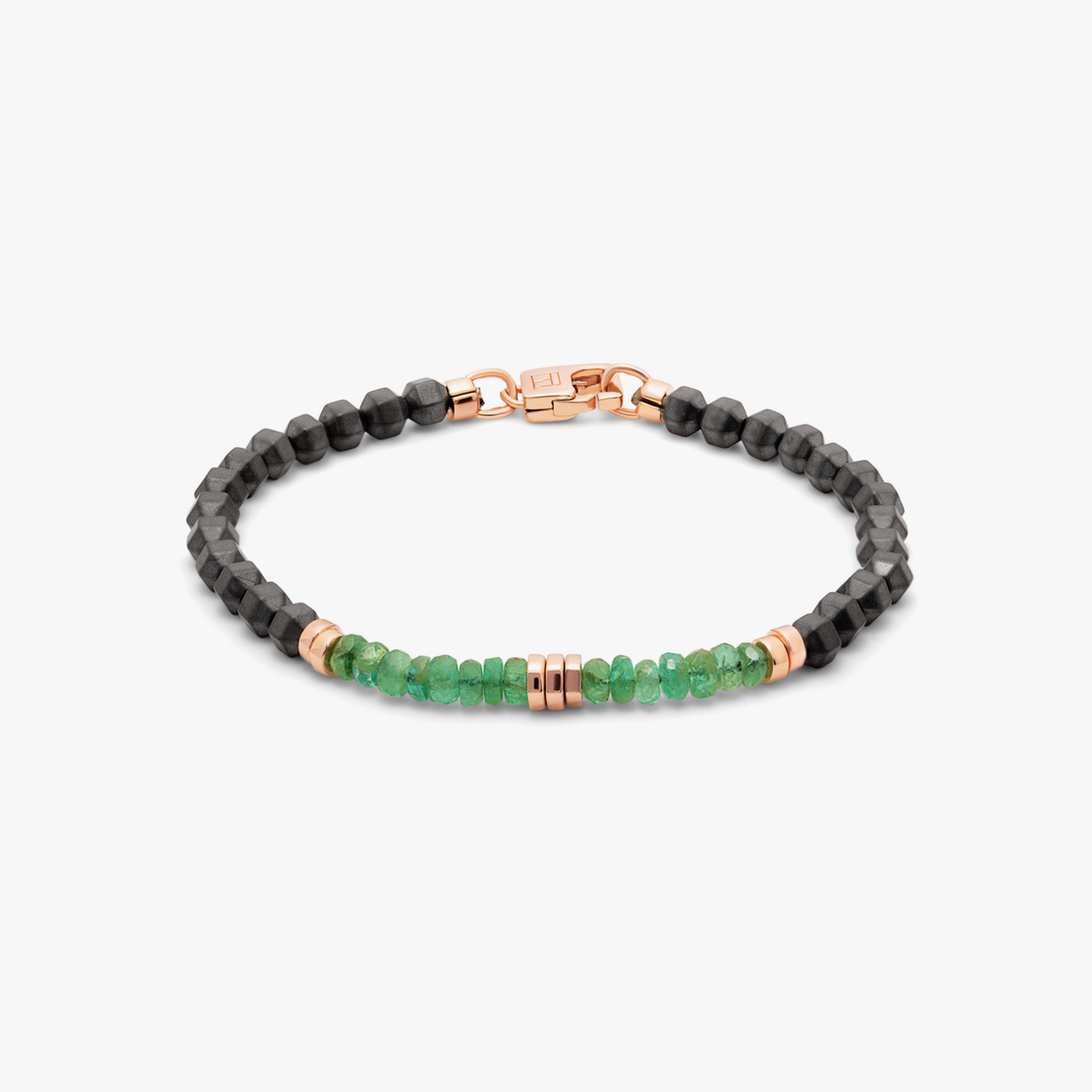 Faceted emerald stones sit together with accents of 2-microns rose gold-plated sterling silver discs and finished with our lobster clasp. Hematite stones are cut into a 20 sided shape, inspiring the name Icosahedrons for this unique collection. A hand-crafted piece, meticulously designed in our Italian workshop, with each raw stone cut to attract the natural light, causing a subtle shine to your wrist. The colour and natural formation of our genuine emerald stones differ from one another due to natural variation, making each piece truly one of a kind. Total carat weight of approx. 3.91ct.
Material: 2-microns rose gold-plated sterling silver with grey hematite.

Stone: In ancient times, shiny varieties of hematite were used as mirrors; it was also periodically used as mourning jewellery. If cut thinly, Hematite is transparent and reddish.

Emeralds are one of the four precious stones and come in vivid shades of green. This precious stone is said to purify the mind.
small (17cm)