Icosahedron Ruby Bracelet in Hematite with Sterling Silver
Tateossian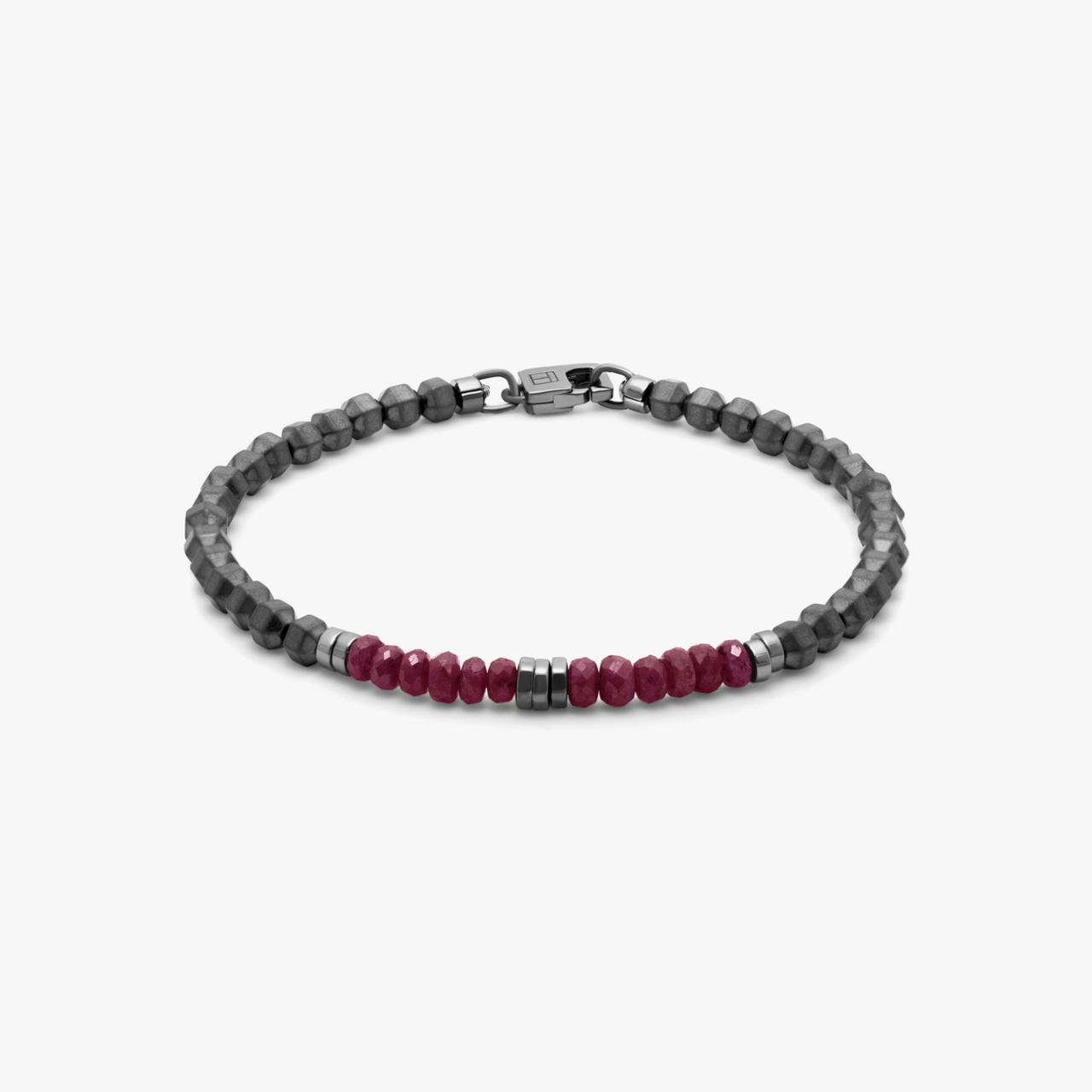 Faceted ruby stones sit together with accents of black rhodium-plated sterling silver discs and finished with our lobster clasp. Hematite stones are cut into a 20 sided shape, inspiring the name Icosahedrons for this unique collection. A hand-crafted piece, meticulously designed in our Italian workshop, with each raw stone cut to attract the natural light, causing a subtle shine to your wrist. The colour and natural formation of our genuine ruby stones differ from one another due to natural variation, making each piece truly one of a kind. Total carat weight of approx. 5.37ct.
Material: Black rhodium-plated sterling silver with grey hematite.

Stone: In ancient times, shiny varieties of hematite were used as mirrors; it was also periodically used as mourning jewellery. If cut thinly, Hematite is transparent and reddish.

Rubies range from a pink to a deep red colour, a variety of the mineral corundum and one of the four precious stones. Ruby is considered the stone of life and enhances leadership skills.
small (17cm)