Veja Women's V-10 Suede Multico Peach
Veja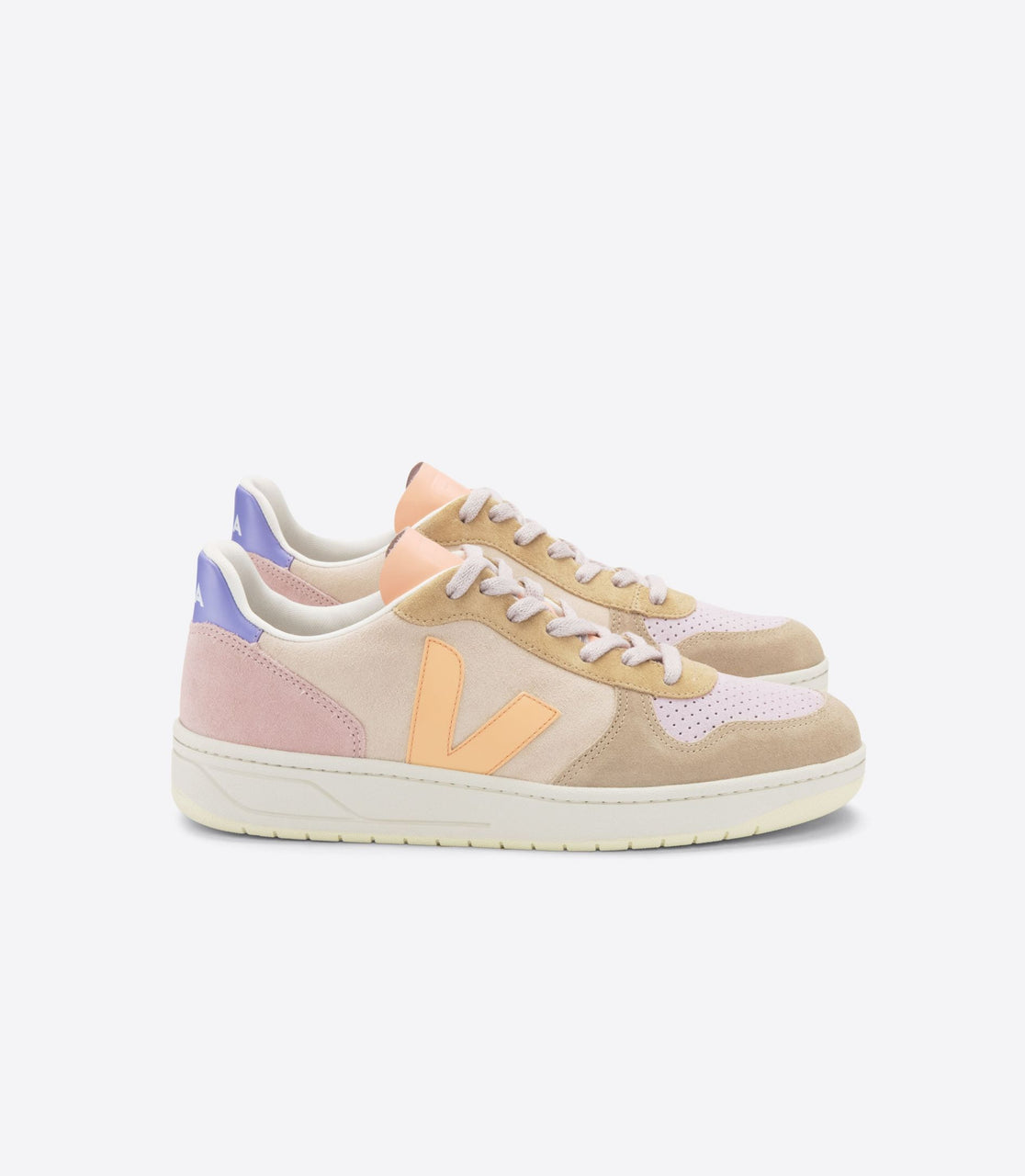 The VEJA Project
Since 2005, VEJA has been creating sneakers in a different way, mixing social projects, economic justice, and ecological materials.
VEJA uses Brazilian and Peruvian organic cotton for the canvas and laces, Amazonian rubber for the soles, and various innovative materials conceived in recycled plastic bottles or recycled polyester.
VEJA sneakers are produced in high-standard factories in Brazil. Part of VEJA's logistics is managed by Log'ins, a professional and social inclusion company.
Made in Brazil
The suede is made from the underside of bovine leather previously brushed to make it softer and more flexible. It comes from farms in the south of Brazil (Rio Grande do Sul). It is tanned in Brazil, without using any hazardous or prohibited chemicals. VEJA uses conventional dyes that comply with regulations. Special attention is paid to water usage during the tanning process. The suede is also coated with water-repellent oils without PFCs (chemical compounds) to protect the sneakers from light rain.